Films
Anbafey (Under The Leaf) (7 min environmental thriller)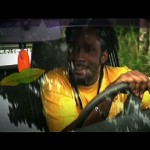 A man throws a little soda can in the middle of the forest. Eager for revenge,
a leaf starts hunting him. Directed by Dominique Duport of Guadeloupe.
Anancy and Common Sense (7 min animation)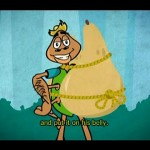 With animation by Andrew Davies and narrated by Joan Andrea Hutchinson,
this famous Brer Anancy tale shows that the common sense from all over the
world cannot be stored inside a calabash.
Calypso @Dirty Jim's (85 min documentary)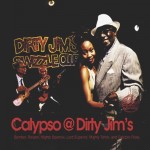 Featuring some of the greatest calypsonians singing such classics as "Rum
and Coca Cola", "Jean and Dinah", and "Shame and Scandal in the Family",
the film recaptures the sound of classic calypso in all its splendor. Sparrow,
Calypso Rose, Terror, Bomber, Superior and Relator are gathered around
Syl Dopson's orchestra at Dirty Jim's Club, a location recreated for this film.
Lively and touching, filmed on the sidelines of the Trinidad Carnival, and
directed by Pascale Obolo, this documentary provides a sensitive rendering of
calypso, its culture and the legendary singers who frequented Dirty Jim's.
Cecilia Valdés (5 min animation)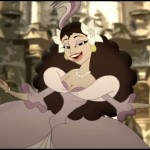 A beautiful Cuban Creole woman dances and sings inspired by the love of
a Spanish man in Colonial Havana. Features the amazing voice of Cuban
soprano, Alina Sanchez.
Diablesse ( 50 min Caribbean folklore)
Diablesse or La Diablesse as she is known in the French territories of the Caribbean
is a beautiful woman whose only flaw is that one of her legs is that of a donkey.
Diablesse the movie is a humorous take on Caribbean folklore. This is a whimsical
tale of a young man who finds himself trapped in a bizarre wedding ceremony with a
she-devil…it becomes a race against time to find him and save him before he says "I
do". Directed by Trinidadian, Jason Roger Philips and starring Sandhya Nand as La
Diablesse.
Haiti Trembles (12 min documentary)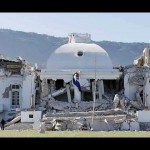 Haiti Trembles is an acclaimed film by Haitian Claude Mancuso that chronicles the
aftermath of the devastating earthquake in Haiti in 2010. Among the horrific loss
of life and property damage caused by the earthquake, the film maker's home was
destroyed and his wife, pregnant at the time, lost her father in the terrible disaster.
No Seed ( 90 min political drama )
"When you play Warri with God, you get no seed" Antiguan Proverb. Grace
Valentine is a woman struggling to keep her personal and professional life from
crumbling while her colleagues conspire against her.
Set on the fictional island of St. Mark, No Seed tells a story of power and deception
which explores what Caribbean politicians will do to retain or seize power. The film
parallels a Warri game – there is even a scene with Grand Master Trevor "Simple"
Simon. Produced by Mitzi and Howard Allen of Antigua.
The Skin (100 min supernatural thriller)
The Skin is a film set in Antigua and Barbuda, and based on Caribbean mythology.
A young couple encounter strange occurrences after they find and sell an ancient
artefact. Executive Producers, HAMAFilms Antigua and starring Carl Bradshaw,
Peter Williams, Jeff Stewart, Aisha Ralph and Brent Simon.
The Sweetest Mango ( 105 min romantic comedy)
The Sweetest Mango, Antigua's first feature film is a romantic comedy that tells the
story of Lovelyanne 'Luv" Davies, who returns from Canada to Antigua and her
struggles to adjust to life on a small island. It follows her professional turmoil and
personal drama, including being caught in an unexpected love triangle. Directed by
Howard Allen and starring Centelia Browne, Denise Francis and Janil Greenaway.
The Vegetarian Super Machine (5 min animation)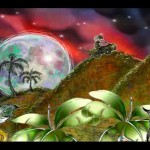 This film by the founder of Animae Caribe, Camille Selvon Abrahams of
Trinidad & Tobago, is a tale about a man's journey in search of his treasure.
After much travel through the lush Caribbean forest and into heaven, the
treasure turns out to be far from his grasp but close to his soul. Based on a
poem by the famous 13th century Islamic poet, Jalaluddin Rumi, this sweet
story is accompanied by the melodic sound of Caribbean music by musician/
song writer, Sheldon Blackman.
Local Documentaries
A Discovery of Home (43 mins) – Natalie Edgecombe
In an effort to learn more about the seemingly exotic French Caribbean, director
Natalie Edgecombe leaves her home on the Caribbean island of Montserrat and
plunges into French immersion in Martinique. A Discovery of Home documents
her journey, taking the viewer along to experience the island through her eyes. This
film captures the sensuous beauty of Martinique and her instant love for the island.
However, the exploration quickly deepens to include the island's culture, economics
and politics, and the interplay between them.
Festival 40 Review: A Documentary (107 mins) – Randall Greenaway
This documentary captures Montserratians returning home for the 40th anniversary
celebrations and provides interesting highlights from the 2002 Christmas Festival in
Montserrat. Includes an appearance by Radio singing his hit song Swordsman and
covers many of the events from that festival including the Calypso Shows, the Queen
Show, Carol Singing and the parade of costumed bands.
Volcano Island (Documentary 25 mins) – David Lea
This educational DVD was created for younger school students taking courses in
physical geography, geology, and earth science. This 25 minute film tells the story
of the eruption, explains major volcanic processes, describes the effects of the
eruption, introduces modern methods of monitoring an active volcano, and considers
the impact of volcanic activity on a small island community. The film includes
animations to explain the plate tectonic origin of volcanoes, the nature of magma,
lava dome growth, pyroclastic flows, volcanic explosions, volcanic ash and pumice,
volcanic blasts, lahars and volcanic hazards. Outstanding images of each phenomenon
are accompanied by explanations by Professor Steve Sparks of the causes, effects
and hazards. The film can also be enjoyed by a much wider audience interested in
understanding volcanoes and appreciating these great spectacles of nature.